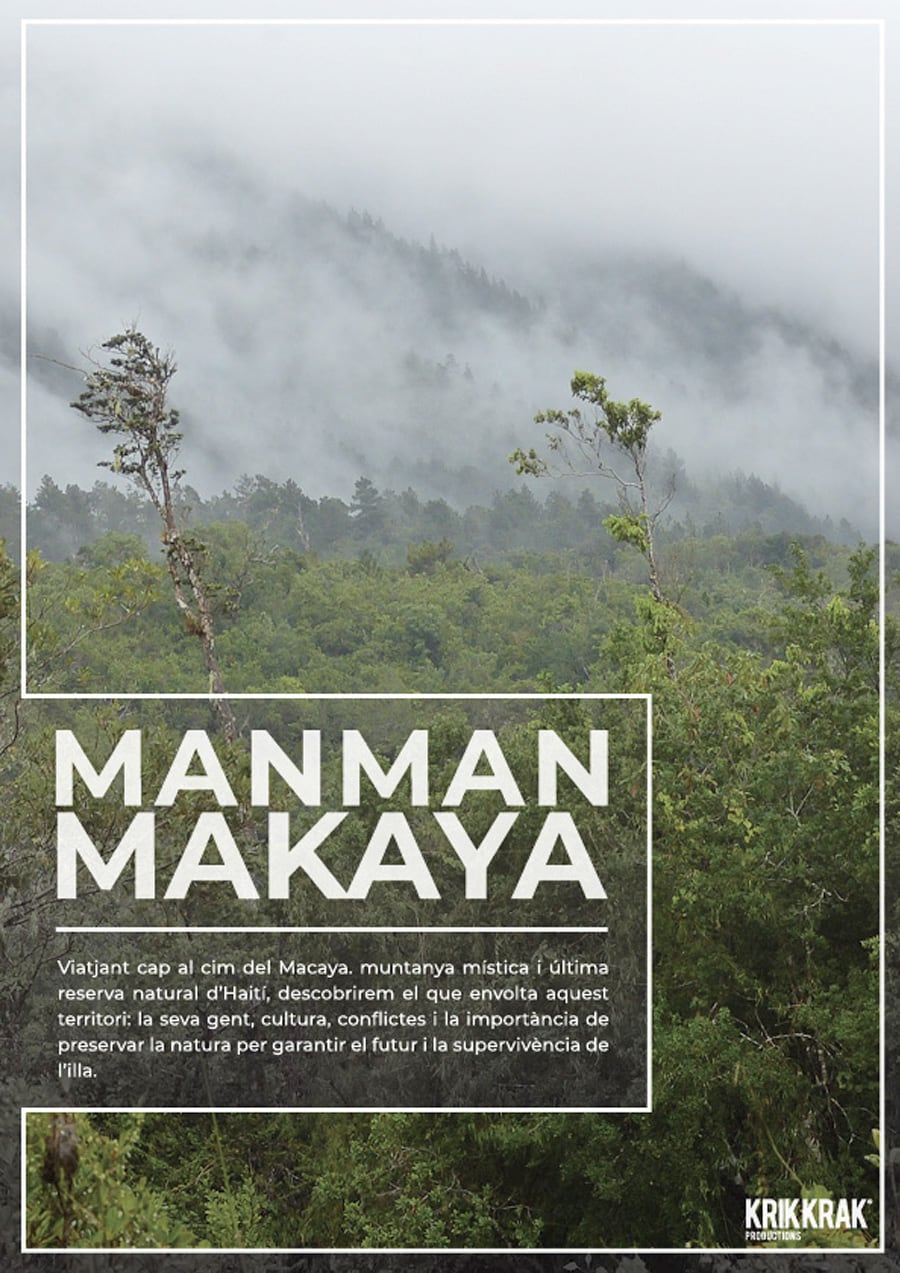 In the southern peninsula of Haiti, there is a mountainous landscape with one of the highest peaks of the Caribbean, the Macaya, the highest point of a great mountain range constantly caressed by the clouds. A source of water and life for all the populations of its surroundings, the Macaya is a world reference in terms of biodiversity, as it is home to different animal and plant species, a small paradise for biologists and other actors involved in the protection of this last original natural space.
In the fight for its preservation, activists and different local and international organizations dedicate their efforts and lives to protect the natural wealth of these habitats. In this territory marked by a number of social, economic and development policies, the confrontation between these reality and the difficulties of ourselves and others, due to the lack of means, has led to a social conflict that reveals the contradictions they are facing, and to a constant struggle between their own survival and the preservation of their environment.
The protagonists, the mysticism, the popular beliefs and the literature that impregnate the Haitian culture and its great oral tradition will donate themselves to the mountain, which will go from being a stage to being a protagonist in this choral history of agreements and disagreements.
Documentary film project in development.